Hey there, fellow adventure seekers and romantics! Gather 'round because I've got a heartwarming tale to share with you today. I'm Cesar Ocampo, the guy behind the lens at Ocampo Weddings, and I recently had the absolute pleasure of capturing Ingrid and Edisson's epic proposal at none other than the iconic Sydney Opera House and the Royal Botanical Garden.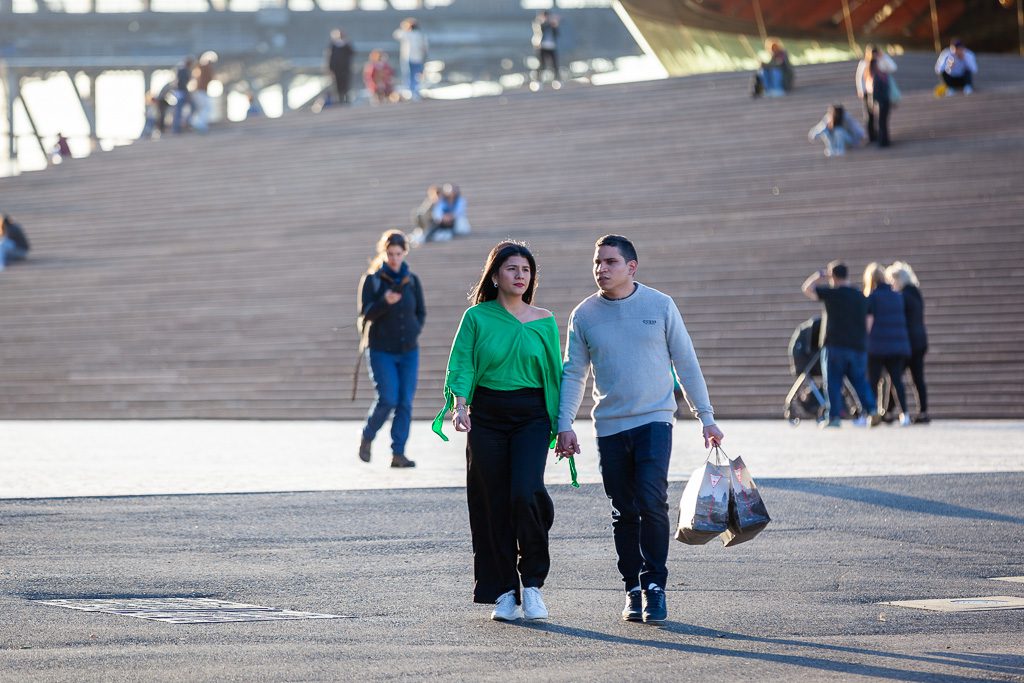 Now, let's dive into the juicy stuff! Ingrid and Edisson's love story is a classic tale of college buddies turned lifelong soulmates. Picture this: more than two years of friendship and classroom shenanigans, and then, bam! Love struck! As Edisson eloquently put it, "Our love story begins in college where, after more than two years of being friends and classmates, we realized there was something more! In the middle of our academic journey, the university organized a trip to Cabo de la Vela, a magical place. It was right there that I decided to give her a kiss, and since then, 10 years filled with love, trust, and respect have passed."
This love story is like something out of a movie, right?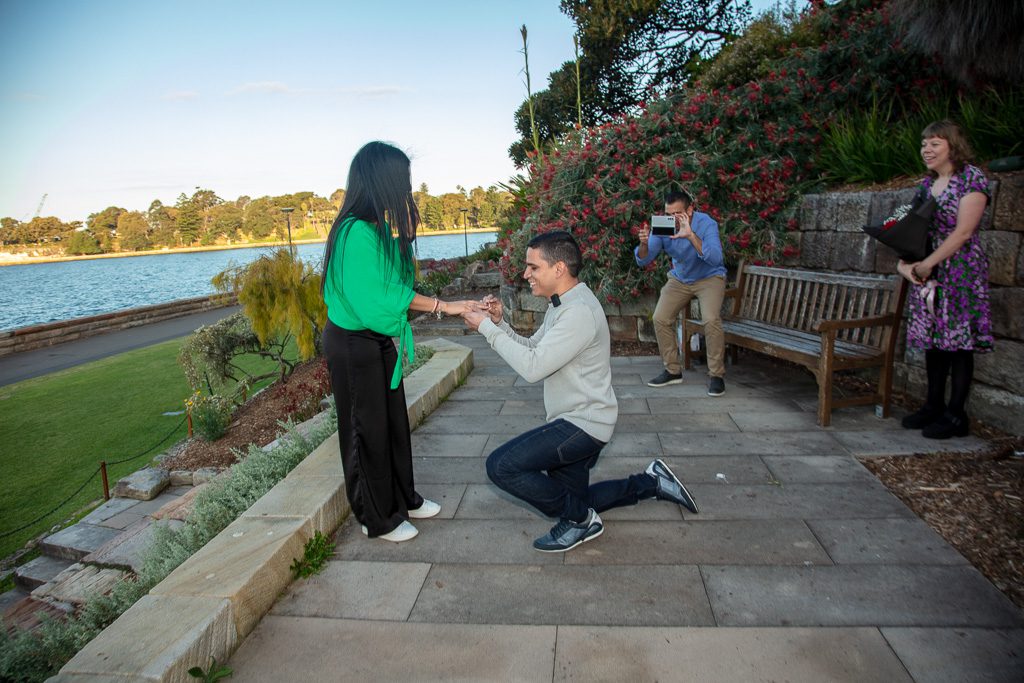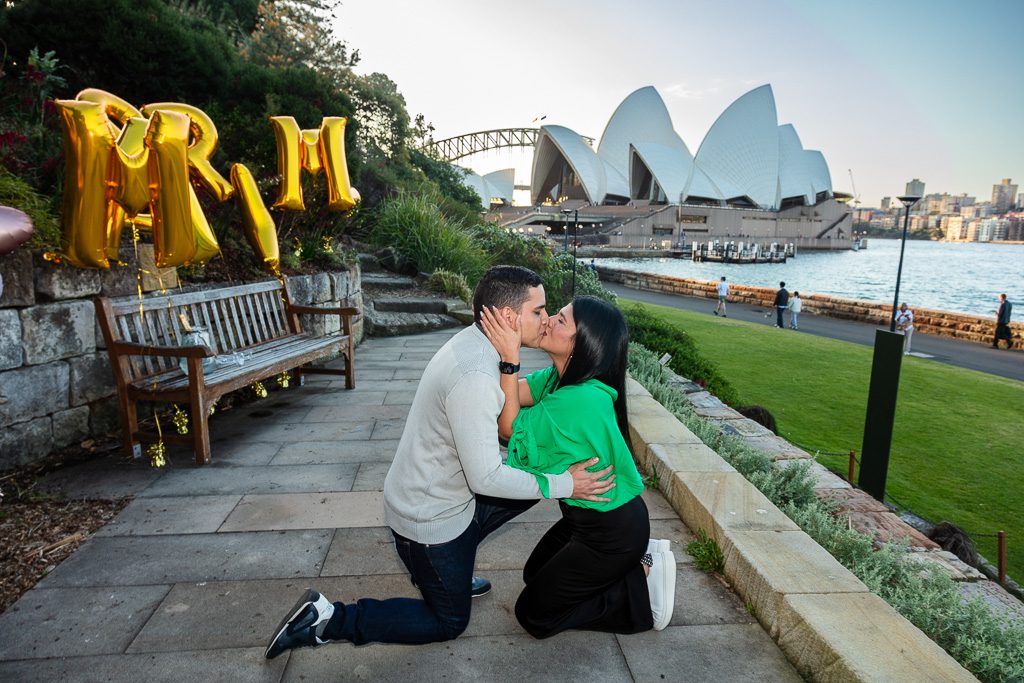 Fast forward a decade, and Edisson decided it was time to pop the big question! And boy, did he choose the most stunning backdrop imaginable – the Sydney Opera House and the Royal Botanical Garden. Can you say #ProposalGoals?
Ingrid and Edisson strolling hand in hand through the lush Royal Botanical Garden, surrounded by vibrant flora and the promise of an unforgettable day. The excitement was electric, and as their photographer, I couldn't wait to capture their journey from friendship to something truly magical.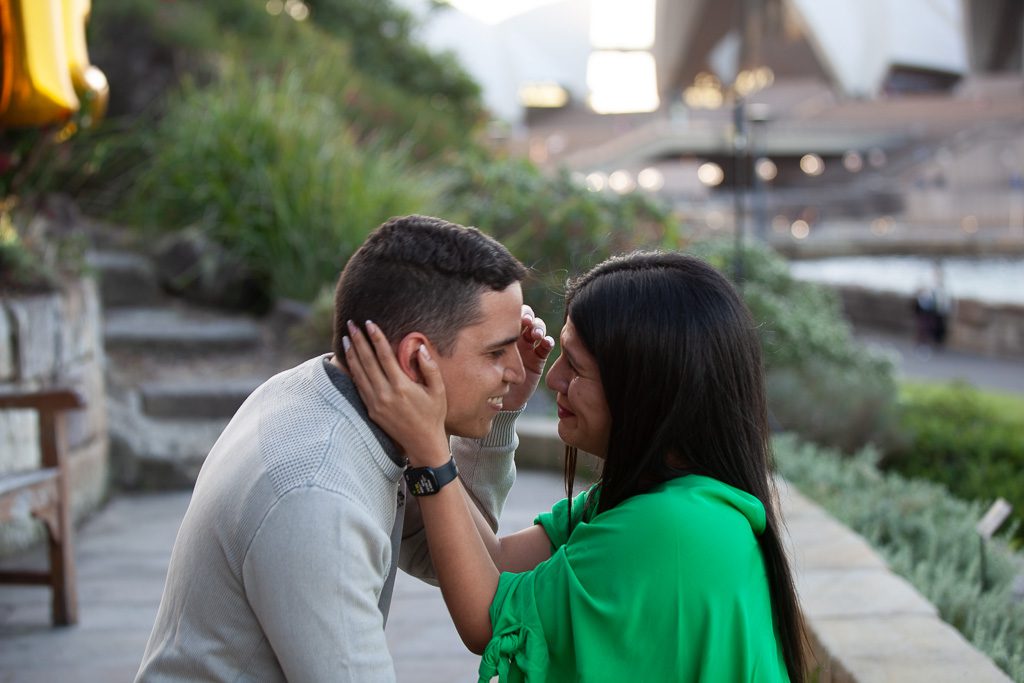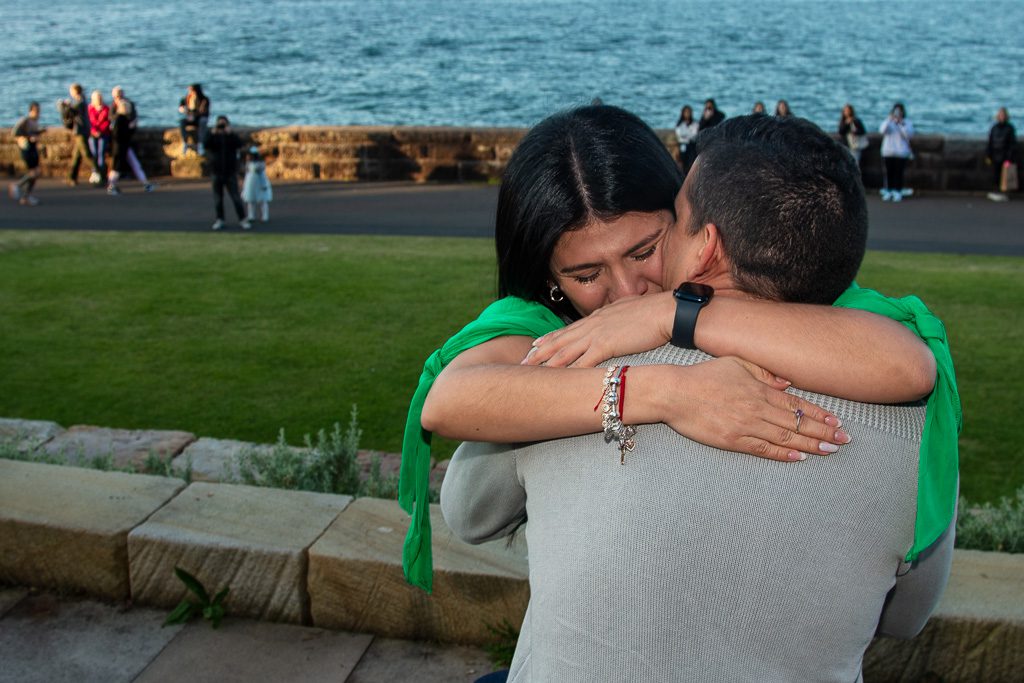 And then, the moment we'd all been waiting for! Edisson led Ingrid to a spot with a view of the Sydney Opera House that would make anyone swoon. With his heart in his hands and words full of love, he presented the ring. Ingrid's eyes sparkled with tears of joy as she answered the big question with a resounding "Yes!"
Oh, but wait, there's more! I was there, camera in hand, ready to capture the exact moment Edisson dropped to one knee. The Sydney Opera House framed the scene perfectly as he slid that stunning ring onto Ingrid's finger. Can you imagine the emotions? It was pure magic.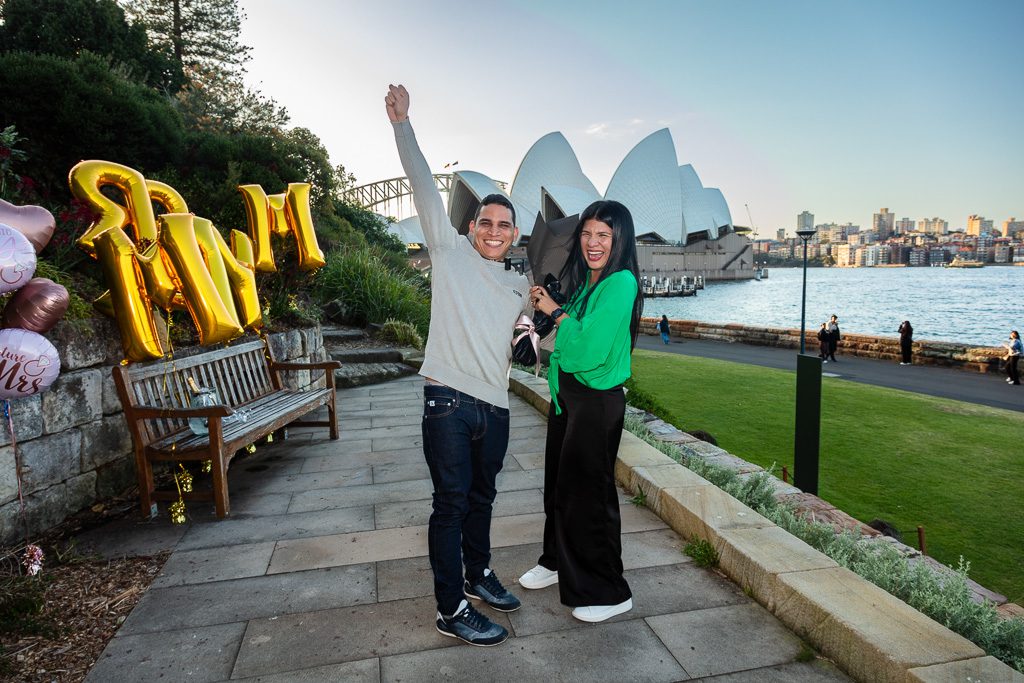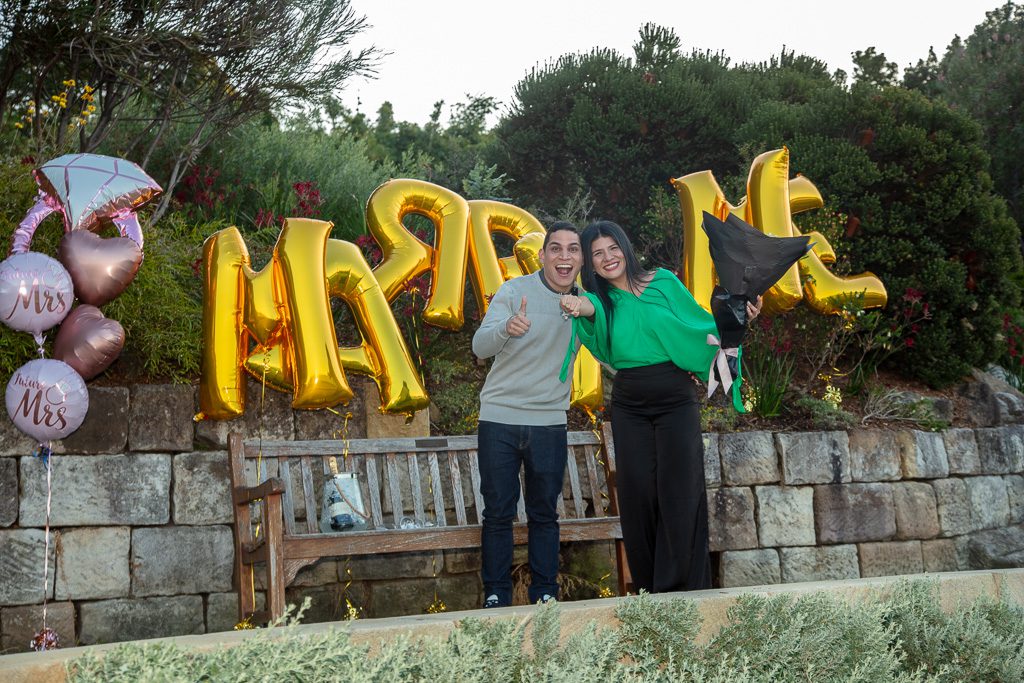 Let's talk about these iconic locations – the Sydney Opera House and the Royal Botanical Garden. These weren't just picturesque settings; they were integral to Ingrid and Edisson's love story. These places will forever hold a special spot in their hearts, as this is where their journey towards marriage officially kicked off.
As their photographer, I live for moments like these. Capturing the essence of love between two people is a privilege, and Ingrid and Edisson's proposal day was a whirlwind of love, surprise, and enchantment. I'm incredibly grateful to have been a part of it.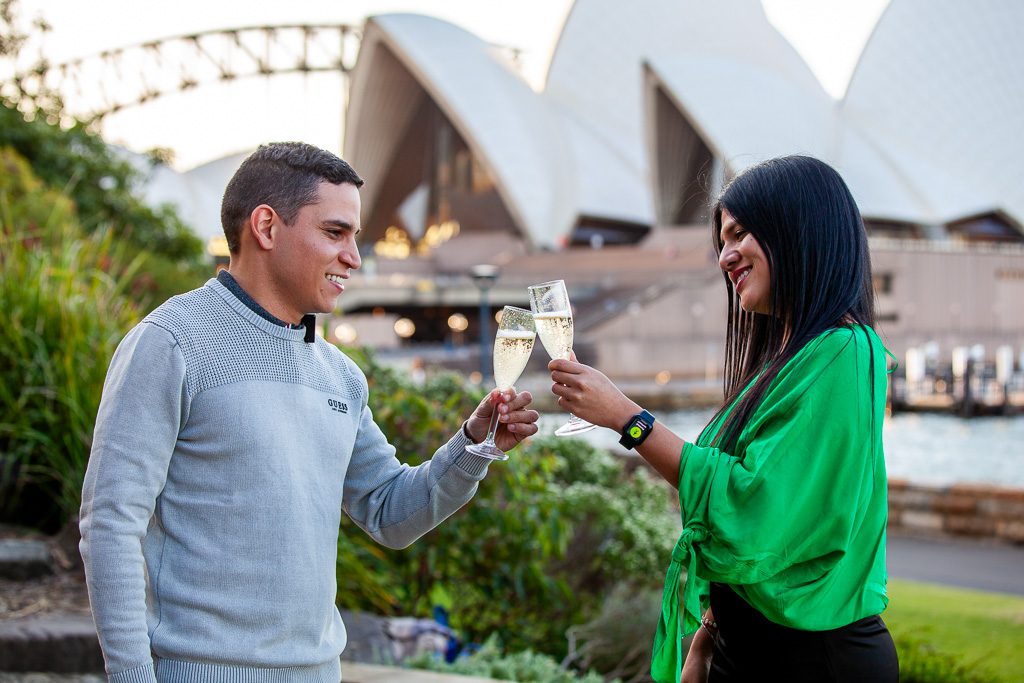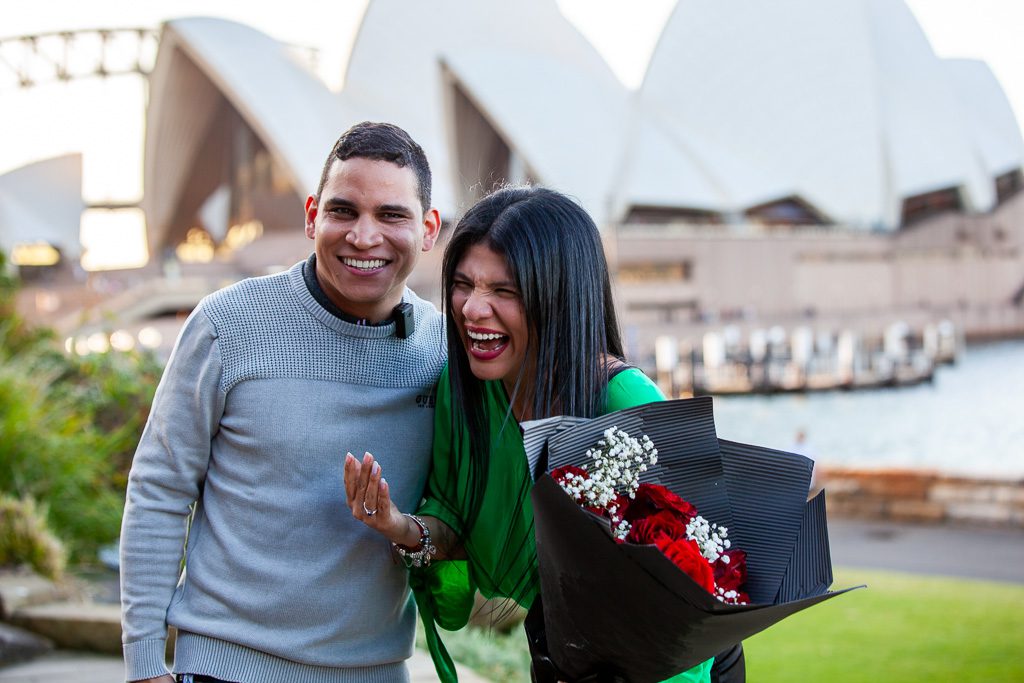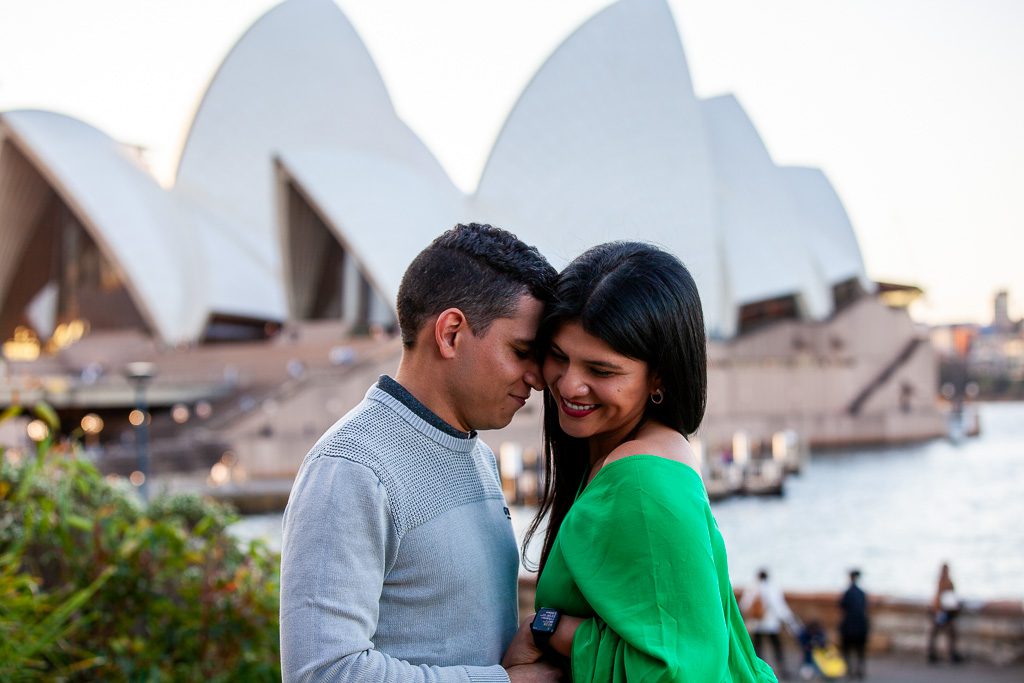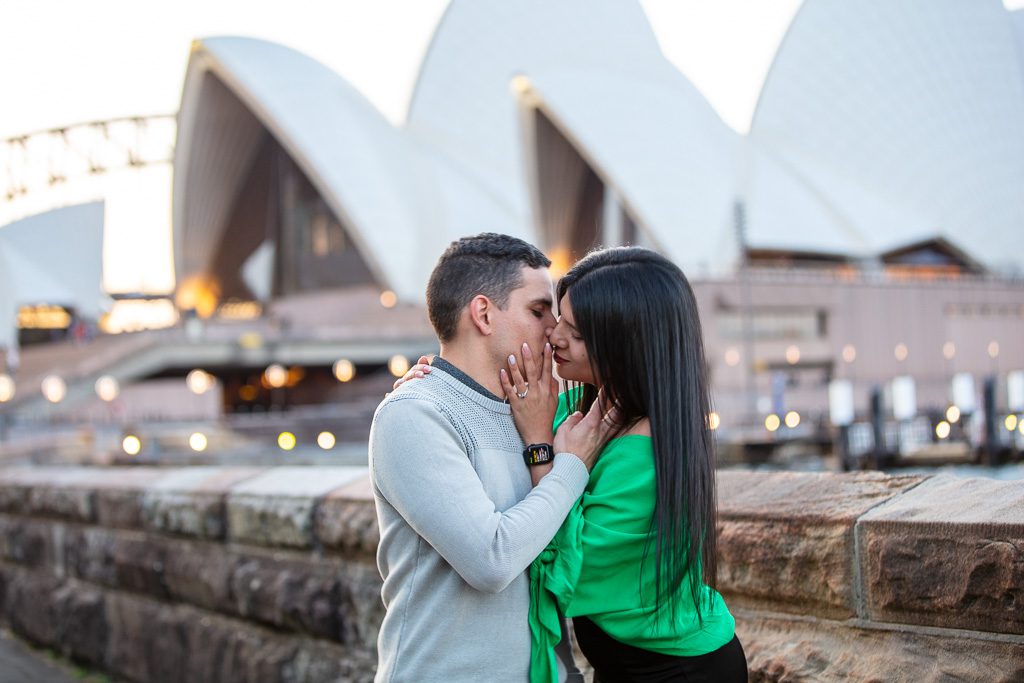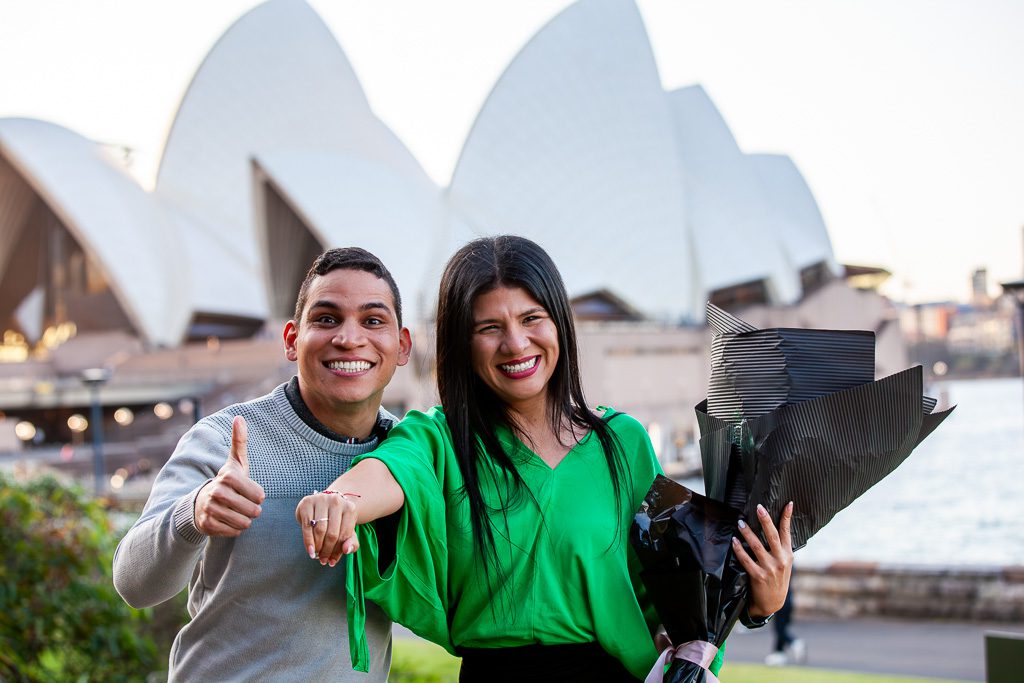 Ingrid and Edisson's love story is a testament to the idea that sometimes, the best relationships grow from the firm foundation of friendship. Their story is a real-life fairy tale, and their proposal in Sydney was the cherry on top!
Here's to Ingrid and Edisson, a couple whose love story is filled with adventure and romance. I'm eagerly awaiting their wedding day, ready to capture all the beautiful moments that lie ahead. Stay tuned for more epic love stories from Ocampo Weddings!